March 7, 2013
Eight Arms of Inspiration: The Octopus Art Project
March 7, 2013
Greetings from Tattoo Education!


Since the release of Tattoo Prodigies in 2010, Memento Publishing has released a steady stream of books showcasing tattoo art collections, often focusing on a theme such as animals, skulls, or placement on the body. Their latest release, Eight Arms of Inspiration: The Octopus Project, focuses on everyone's favorite cephalopod. The octopus has been a favorite theme for tattoos since time immemorial, and is a theme that can be drawn to express almost any idea. Eight Arms of Inspiration is jam-packed with close to a thousand images by 440 artists of all styles and disciplines. It's a fun and inspiring book, great for both artists and collectors. Available now at our online store!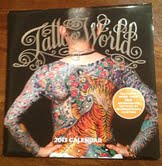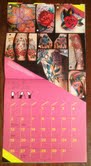 Also new in our catalog is the Tattoo World 2013 calendar. It's a high quality fine art calendar inspired by the hardcover art book of the same name. It's an overstock item, and we're letting it go cheap because it's already March. It's a great item for home or studio, featuring great tattoo work by a variety of artists. We're also including a copy of the calendar free for any orders over $350 (WHILE SUPPLIES LAST).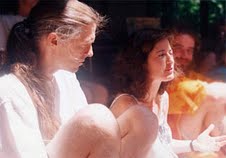 For anyone enrolled in the Paradise Artist Retreat, we wanted to remind you that Alex and Allyson Grey are offering detailed portfolio critiques at the event, and that these are available in a very limited quantity as well. We've already booked up more than half the critique slots... so don't miss this chance to have your work critiqued in detail by these two legendary artists.

Thanks, and we'll be in touch soon!

Guy AItchison
www.tattooeducation.com
www.hyperspacestudios.com
www.protonpress.com